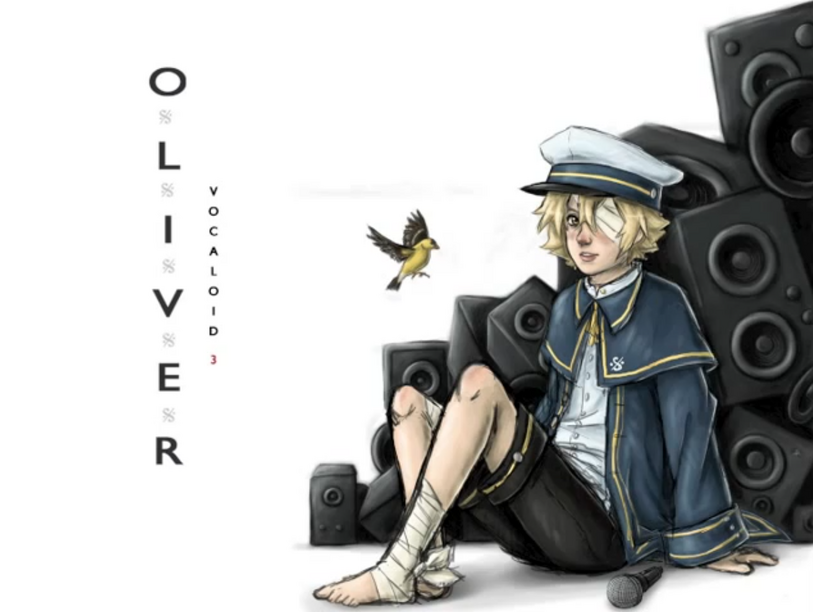 Name: Oliver
Gender: Male
Age: 13
Voice Provider: Unrevealed
Illustrator: dappleback
。。。
Oliver is confirmed to be a young male vocal type vocal with a choir-type singing vocal, though capable of singing other genres. He sings with a British accent.
Unlike Kagamine Len and Ryuto, which are also "young boy" voice types, he was voiced by a provider that
actually
was the same gender and intended age. Since Oliver's vocal type is "child-like" some listeners have incorrectly labelled his voicebank as sounding "effeminate".
Before his initial reveal, Oliver's first illustration was visually presented as a bird perching on a hat; VocaTone staff made it clear that Oliver was not the bird. The bird is a male American Goldfinch and was present because the artist felt it made the art look a little more balanced and complimented Oliver's, soon to be released, design. It is also a little nod to the fact that a lot of Americans worked on this project.
Demo song:
Other demo:
。
Scarborough Fair (full)
。
Dinky Dink + PV
。
Happy Halloween
。
Circus Monster