I've tried and my Utau change into English! How simple. I wrote the procedure bellow.
And don't foget to thank
Paige76543
from youtube for the video.
***
Utau program are in Hiragana/Katakana as you can see menu bar in this picture.
Utau Program
So, change it into English are really helpful for those whose are not using japanese :)

***
Well, I'll explain as clear as I can about
"How to Put Utau in English"
:
1. First, you must have an Utau program and
know
where you saved the folder. If you don't have it yet, you can download it
here
. For Utau download tutorial, click this
link
.
2. To change it into english, start to download the file on this
page
. (I don't know exactly what is the file's form, but I know exactly this file is for changing the language into English)
And click the button: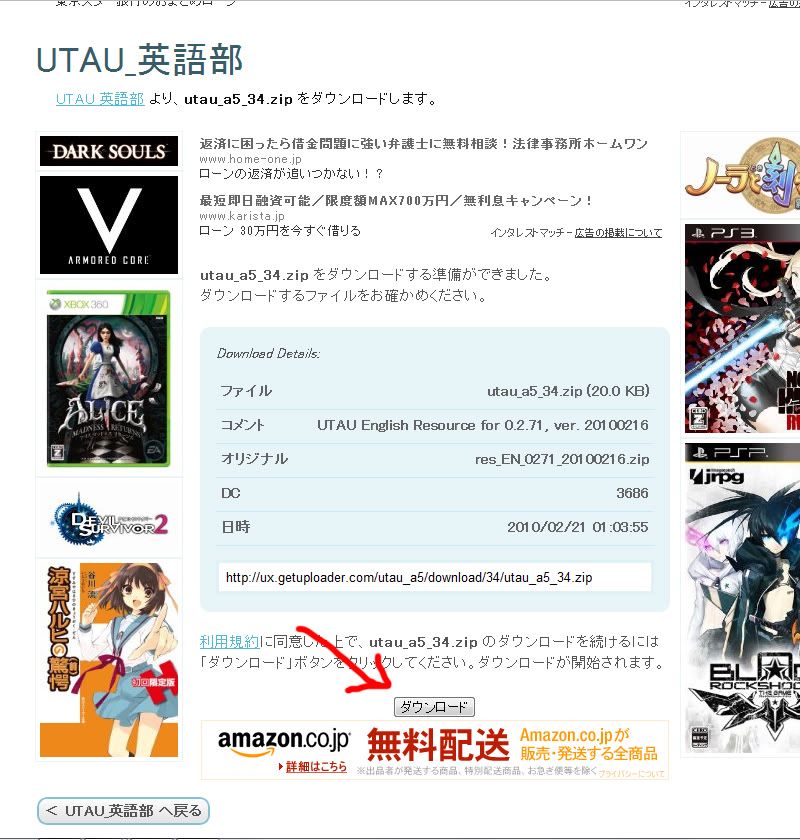 5. Next, after the download process complete, open the file > right click > extract file here.
6. And.. Done. You can open your UTAU program and see if it woks. If it haven't changed yet, make sure again that all files are in the same folder with the UTAU.
Sorry, maybe it can't be a simple post. Just watch the video for simpler procedure :)
Just wait for my next post about how to use Utau :)