Kagamine Rin
Age : 14 years
Height : 152 cm
Weight : 43 kg
Favorite Genre : Electro-pop, rock, pop
Favorite Tempo Range : 85~175BPM
Best Vocal Range : F3~C5
Character Item: Roadroller and mikan (japan orange)
Kagamine Len
Age : 14 years
Height : 156 cm
Weight : 47 kg
Favorite Genre : Pop, dance, rock
Favorite Tempo Range : 70~160BPM
Best Vocal Range : D3~C5
Character Item: Roadroller and banana
The Kagamine twins are well known for their very clear and precise vocals, which make them able to sing a variety of genres easily, including rock and electronic pop. Just with a few tweaks here and there they could sing almost any other genres as well - the ability to switch between a more masculine or feminine voice also allows for an even larger range of possible vocals than before.
The virtual singers Rin Kagamine and Len Kagamine are
both voiced by Asami Shimoda
, giving them a wonderful, youthful voice.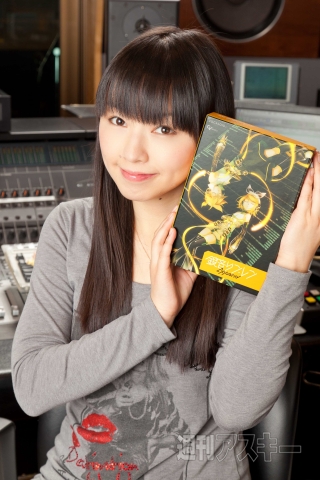 About
Asami Shimoda
:
Asami Shimoda is a Japanese female voice actress and the voice provider for the Vocaloid2 Kagamine Rin and Len. She was born in 1986 in Tottori, Japan. She developed her gift as a voice actress in her high school days and received a scholarship for a voice actress school. Her professional career started in 2005, providing her voice for the computer game The Idol M@ster. This product spread her fame in the industry and her adoption by Crypton following Saki Fujita was taken with no wonder.
(c)
Mikunopolis
(c)
Vocaloid Wiki
Other:
Vocaloid Characters Profile - Hatsune Miku
Vocaloid Characters Profile - Megurine Luka
Vocaloid Characters Profile - Meiko
Vocaloid Characters Profile - Kaito